How to withdraw funds from Flugsvamp 4.0?
Before proceeding with the withdrawal process, please listen to our advice. First of all, never withdraw money from Flugsvamp 4.0 to a wallet linked to your identity in IRL. The second is that after withdrawing money, use bitcoin mixer to mix the transaction history and hide the fate of your money. You will find a link to a reliable bitcoin mixer at the end of this article.
Well, let's move on to the withdrawal of funds to FS4!
Step 1 - Go to the section Account in the upper right corner of the screen.

In account, scroll down the page and find the section with the title "Socket".
Step 2 - We are greeted by the message "The minimum amount allowed is 0.0002 BTC and transaction fee is 4%" for withdrawals, you must have more money on your balance than the minimum withdrawal rate. If everything is in order, fill in each field as shown in the photo below.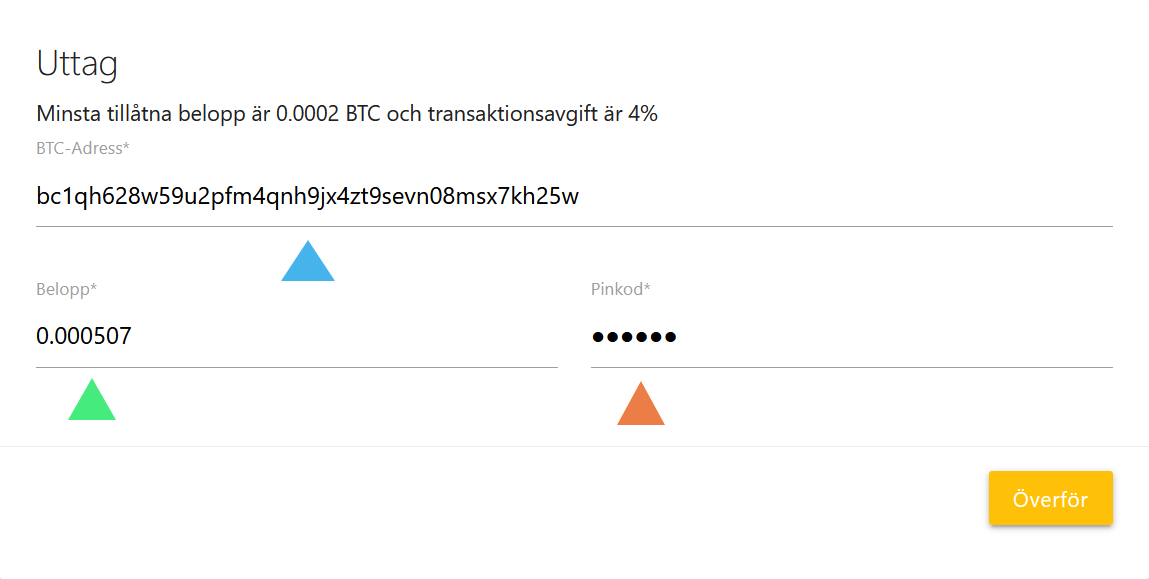 By clicking on the "Transfer" - button, your withdrawal request will be sent to the list of pending withdrawals, and the administration will need to approve it.
Approximately within the next 24 hours, your withdrawal will be approved and processed.
If you want additional anonymity, it is recommended to redirect these funds through a third party bitcoin mixer system. As it was said under the heading of the article, this will protect you from leakage of the activity of your funds and, possibly, keep you from suspicion of the police.